Cryptocurrency advice for the novice and savvy
Safe and dependable advice on cryptocurrency opportunities
WhatsApp me on +447933728063 for more information
Click the image above to view the official Hyper fund introduction
Your invitation to watch one of the daily webinars
Can you spare 40 minutes to watch a webinar that will change your life?
There is NO blockchain/cryptocurrency company that offers a better way to earn passive income than Hyper Tech.
Hyper Tech DO NOT WANT YOUR MONEY – they want your loyalty and they reward all their members who introduce new people to the Hyper Tech family.
This is a multi-billion dollar group of 4 core companies, Blockchain Global, CollinStar, Hyper BC and Hyper Fund who all fly under the Hyper Tech banner. 
If you would like to know more or join one of the daily webinars then go here or click the invitation above and I'll email you a link or alternatively simply go to whichever webinar you would like to attend directly from this website.
You have nothing to lose and everything to gain.
For more information about Hyper Tech contact me of the number below and I'll tell you all about this once in a lifetime unique opportunity.
All the webinar presentations
Monday 14:00 GMT Hyper Fund presentation with Rob T click here.
Tuesday 18:30 GMT Hyper Fund presentation with Kalpesh Patel click here (passcode is july13).
Wednesday 18:30 GMT Hyper Fund presentation with Kalpesh Patel go here (passcode is july13).
Thursday 18:30 GMT Hyper Fund presentation with Kalpesh Patel go here (passcode is july13).
Friday 14:00 GMT Hyper Fund Presentation with Keith Williams go here (passcode is 1991).
Saturday 10:00 GMT Technical Training with Keith Williams and Amanda Lee go here (passcode is 1991).
Saturday 15:00 GMT Leadership Training with Keith and Kalpesh go here (passcode is 1991).
Sunday 15:00 GMT Technical Training with Keith and Amanda go here (passcode is 1991).
Why you need to take advantage of the opportunities presented by cryptocurrency
Meet Erik Finman - the Worlds Youngest Bitcoin millionaire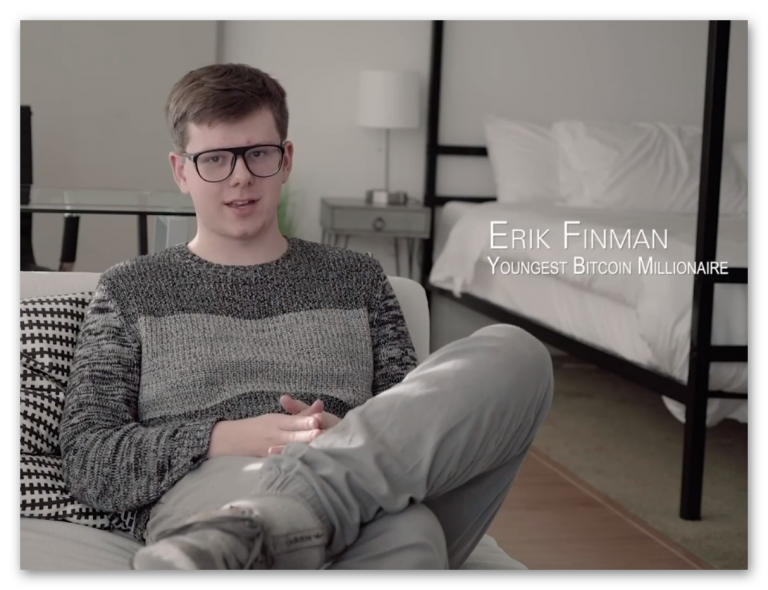 This is a short extract from a fascinating 6 part documentary on cryptocurrency that was shown on Amazon Prime in 2018 called Next Blockchain.
If you want to know more about how cryptocurrency works you should consider watching this excellent documentary. Episode 6 of this documentary features Ryan Xu and Sam Lee  Founder and Chairman of Hyper Tech. You can watch that episode here. 
This could never happen to me.............could it ? No - not really that ship has sailed but with Hyper Fund.......
Well, you're never going to be able to buy BITCOIN at $15 again that's for sure but BITCOIN is just one of literally hundreds of cryptocurrency coins so in theory Hyper Tech's Molecular Future Coin (MOF) (Hyper Fund Global is part of the Hyper Tech Group) could appreciate in the same way that we have seen with BITCOIN's rise but……………………………there's a problem.
You'll notice at the top of the page I have said that this website is geared towards cryptocurrency opportunities for the novice and savvy but unfortunately for every one who takes advantage of a blockchain/cryptocurrency opportunity there are 99 people who either have no interest in cryptocurrency, are interested but don't know where to start or who are interested but are waiting and the problem is they do not know what they are waiting for and as a consequence they will be waiting forever.
Without wishing to patronize anyone reading this, I'll give an example of what I'm talking about.
Luxury cruise liner - The S.S. Cryptocurrency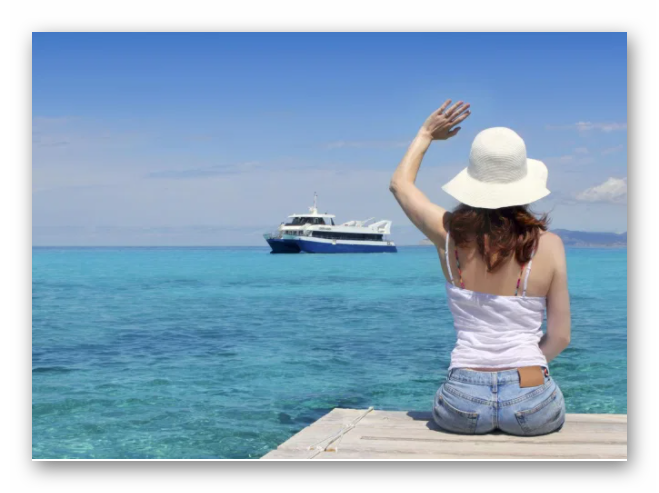 Would you like to go on a free cruise?
Or would you rather pass up on the opportunity because you're convinced there must be a catch? 
Comparing cryptocurrency to a cruise ship is a valid analogy. Either you're on board or you're not. If you're not on board then you're never going to take advantage of some of the outstanding opportunities presented by cryptocurrency.
do not confuse hyper fund with other types of cryptocurrency opportunities
Many, many people view cryptocurrency with suspicion and this is entirely understandable.

They don't know how it works, they've heard about crypto scams (of which there are plenty).
But scams have been around for as long as we've had money.  
Charles Ponzi's name will be forever associated with dishonest investment when he operated his Ponzi scheme back in 1920 over 100 years ago and Bernie Madoff operated his investment scam for over 20 years before the house of cards came crashing down but just because there are unscrupulous people around shouldn't divert you from taking advantage of the many genuine opportunities presented by cryptocurrency.
Ponzi and Madoff operated investment scams – this is NOT what Hyper Fund is!!!!! Hyper Fund IS NOT an investment opportunity.
Hyper Fund is a membership rewards program.
The percentage of people with a cryptocurrency Wallet (u.k. 5.3%)
In 5 or 10 years time cryptocurrency will be accepted and recognized for what it is – an historic change in the new world order, the most significant fiscal event in 300 years and the most significant event in our lives since the invention of the internet.
Erik Finman is someone who took a chance but just look at what he risked – less than $800. 

Ok $800 is a $800 dollars but its not a life or death amount of money. 
He saw an opportunity and grasped it. He didn't think of a hundred reasons not to do it. He ignored all the "advice" he was given to avoid BITCOIN. He didn't think cryptocurrency was a "scam" as some people do – he took a chance ………………..and looked at what happened.
You will NEVER get on that boat if you don't take a chance and you'll be stood on the shore waving at the boat for the rest of your lives whilst others are taking advantages of the opportunities presented by Hyper Fund. 
Hyper Fund is unique and gives you the opportunity to become a member of a unique and innovative company and benefit from all advantages that membership offers.
Hyper Fund is not an investment opportunity and they do not want your money , they don't need it. They have unimaginable crypto assets already. What they want is your support and Hyper Fund will reward you for giving them that support.
Why do Hyper Fund want you to become a member of the group?
You may be asking this question.
Why do Hyper Fund want members?
What do they want them for?
Hyper Tech want 30 million members before they launch their I.P.O.
They want 30 million members to spread the word about cryptocurrency and Ryan Xu Founder of Hyper Tech wants the bulk of those members to use all the services provided by Hyper Tech.
Hyper Tech have their own bank, their own cryptocurrency exchanges, their own shopping mall, soon there will be a social media platform.
This is a long term project. 
Hyper Tech are not a here today gone tomorrow like so many other cryptocurrency "opportunities".
Rather than take my word – have a look at the due diligence available on Hyper Tech – there's 20 pages of it here.  
Hyper Fund is the greatest Membership rewards program you will ever join
Do not miss out!!!!

I have a step by step guide on how to open a binance account set up 2FA and Google authenticator opening a Hyper Fund account sending crypto from Binance to hyper fund and purchasing a hyper fund rewards pack on request